Shower Glass Fax Order Form
Use PRL's Shower Glass Fax Order Form to place your next shower door order. The form includes the most common configurations such as single doors, inline units, 90 degree and 135 degree units. The Shower Glass Order form gives you the option to order your shower door complete with hardware and plastic polycarbonate seals. If the form does not list the specific option you are looking for you can always add it in manually. A sketch can also be attached to better portray your shower door order. Once your order form is complete it can be faxed or e-mailed for processing.
Also with our new online shower ordering system you are just a click away, 24/7, from ordering and quoting all of your Shower Unit, Shower Doors, Enclosures and Hardware Online.
We have a large variety of Frameless and Standard Shower Door templates to choose from and the videos below will show you how easy it is to order on your own in just seconds. This program also has the option to add the various types of shower hardware. You will also be able to see the cost of the product immediately.
Once you are finished ordering your shower products online you may manage them on the quote review. This will allow you to update your quantities or delete items as needed. Once you are satisfied with your selection simply submit your order and within minutes you will receive a confirmation and the eta.
Videos on How to Order Online:
Video on How to Order and Quote Shower Units and Hardware Online
Video on How to Order and Quote Shower Door Hardware Online
For Complete Architectural Glass and Metal Specifications, Estimates and Orders
Please Also Feel Free to Contact Us Directly
Toll Free (800) 433-7044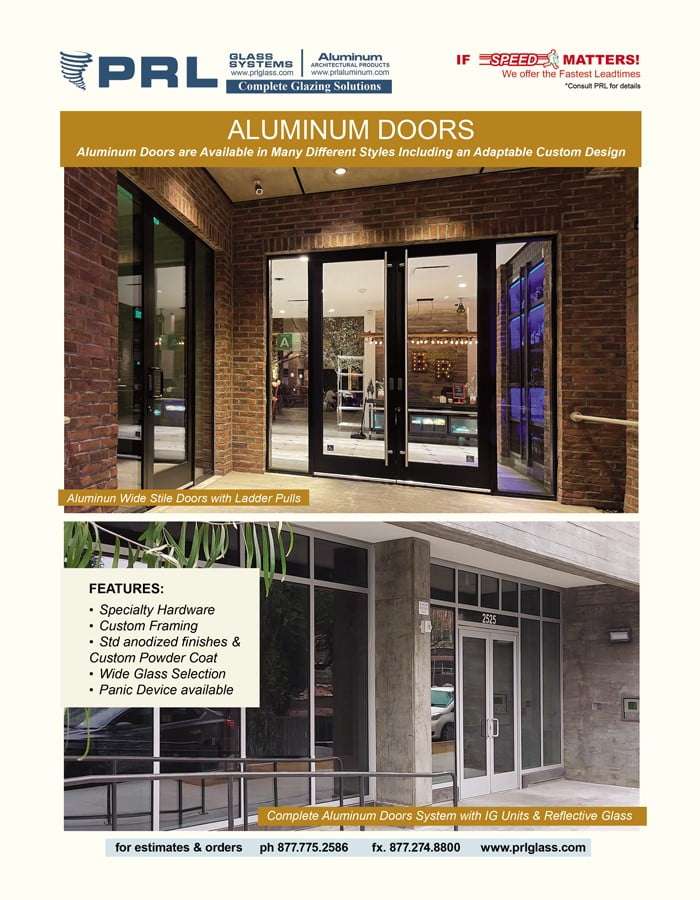 Offered with a wide variety of options, our complete aluminum entrance doors have a lot to offer. Extruded in-house, PRL's aluminum doors are of the finest quality. Constructed with superior heavy-duty and welded aluminum frames, these doors provide the strength and durability needed for exterior entrances. Available in single and double doors, we can manufacture standard as Read More...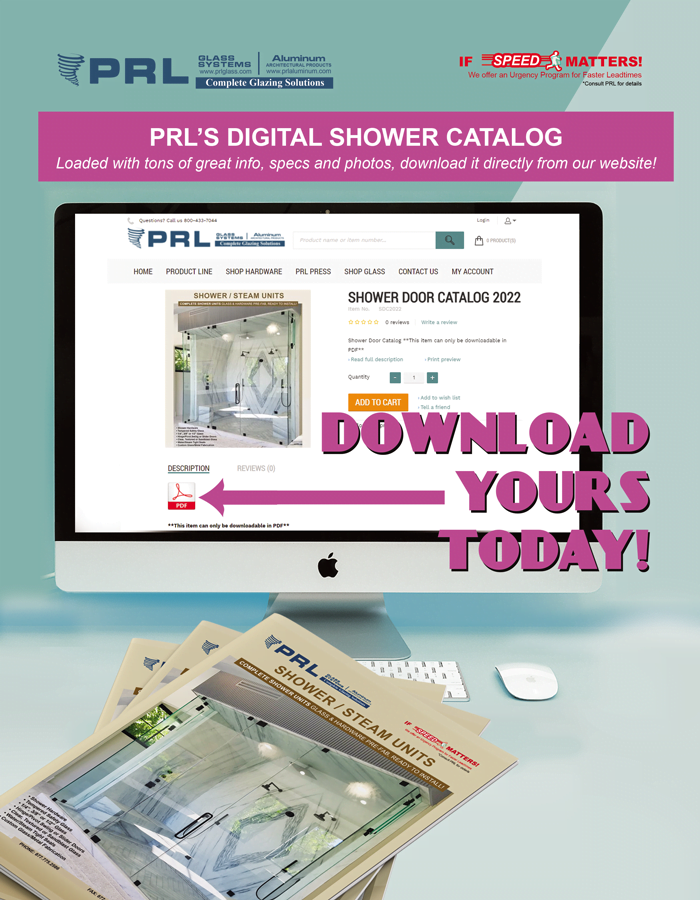 Get PRL's new shower catalog 2022. Browse our enclosures, hardware, handles and more. Showcasing our entire line of shower products, this is your guide of what we can do for you. In addition to brand new photos, our catalog includes all specs and features for each system. So, make shopping for your next shower project a snap. Read More...